Quartz Triple Wrap Choker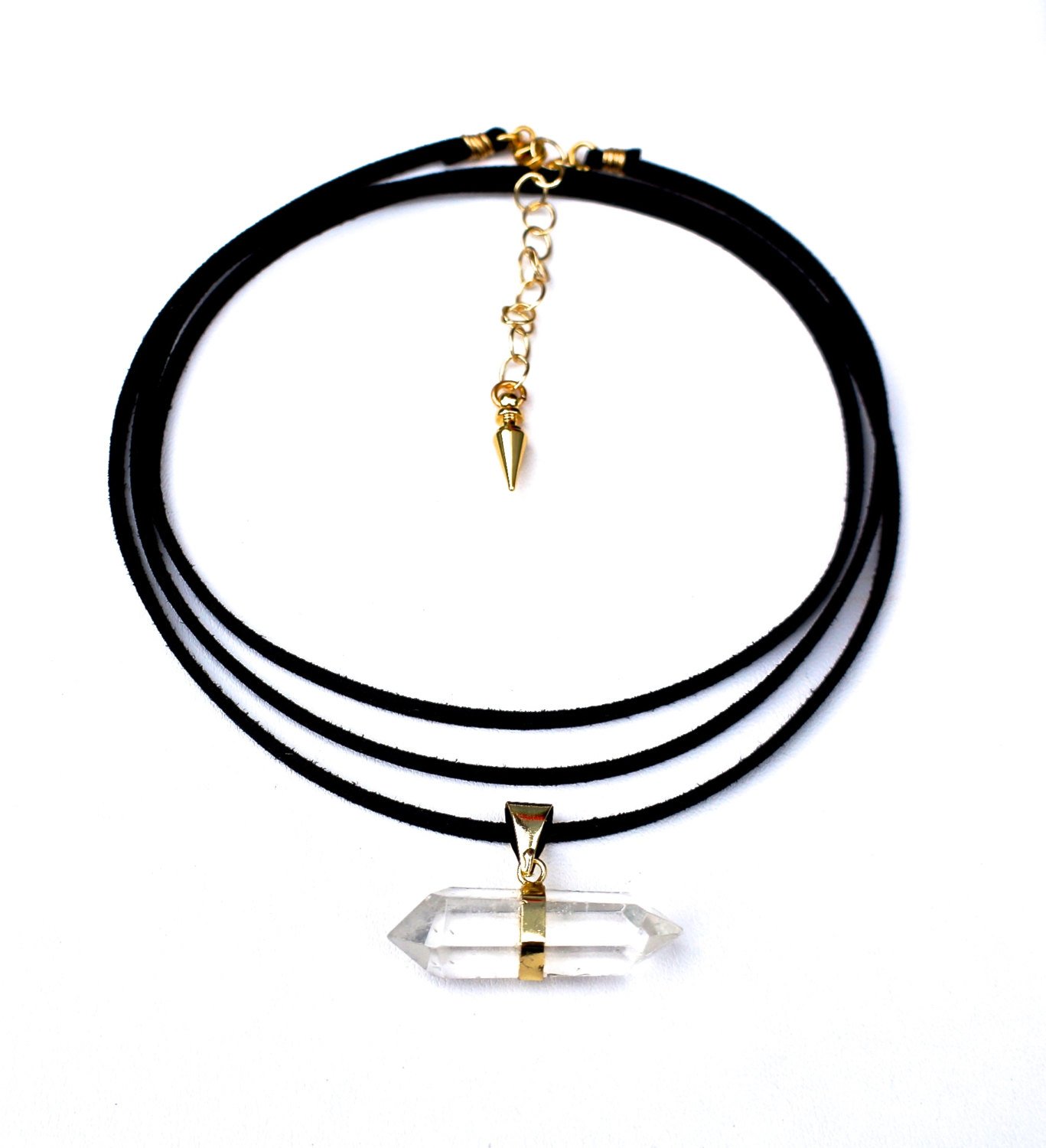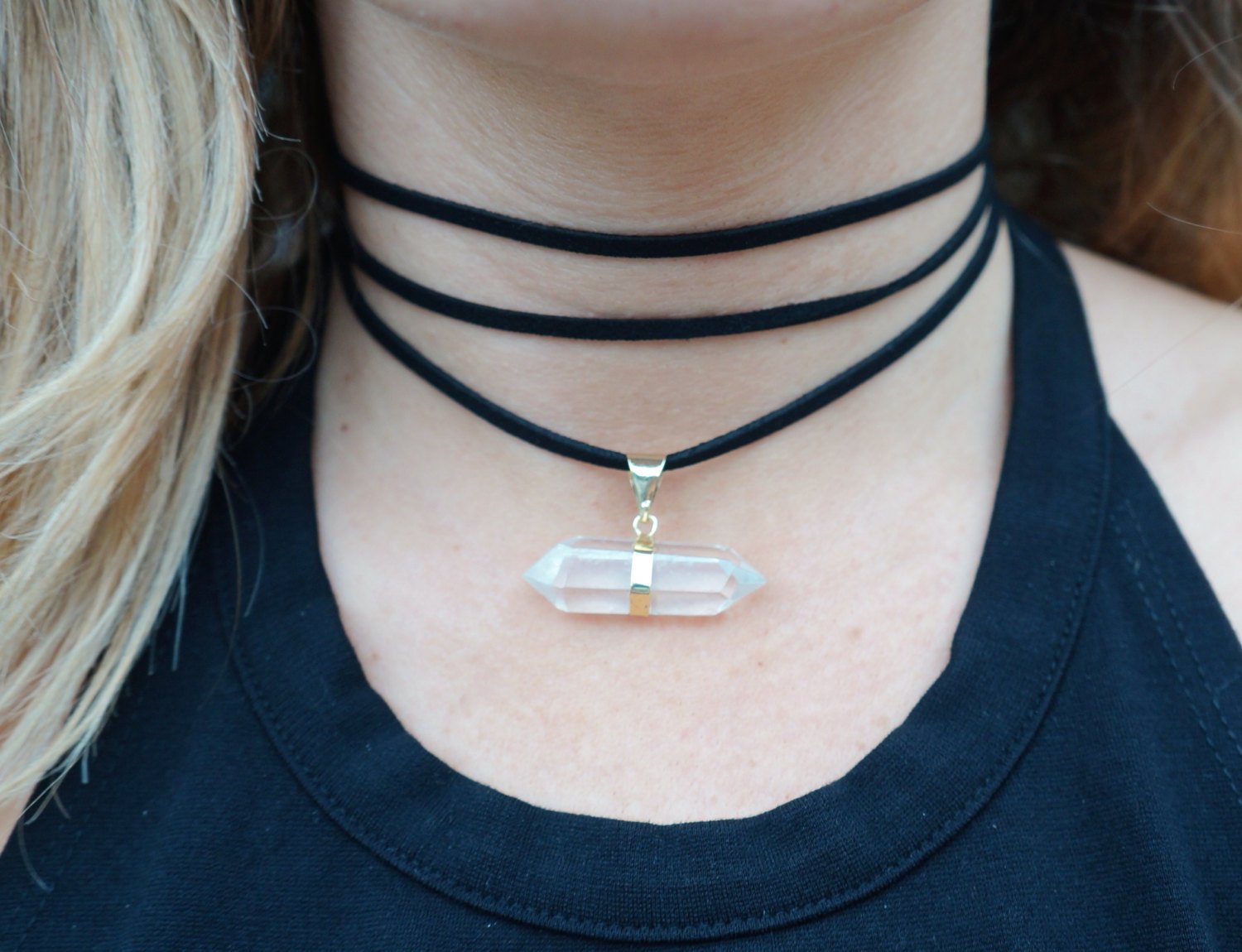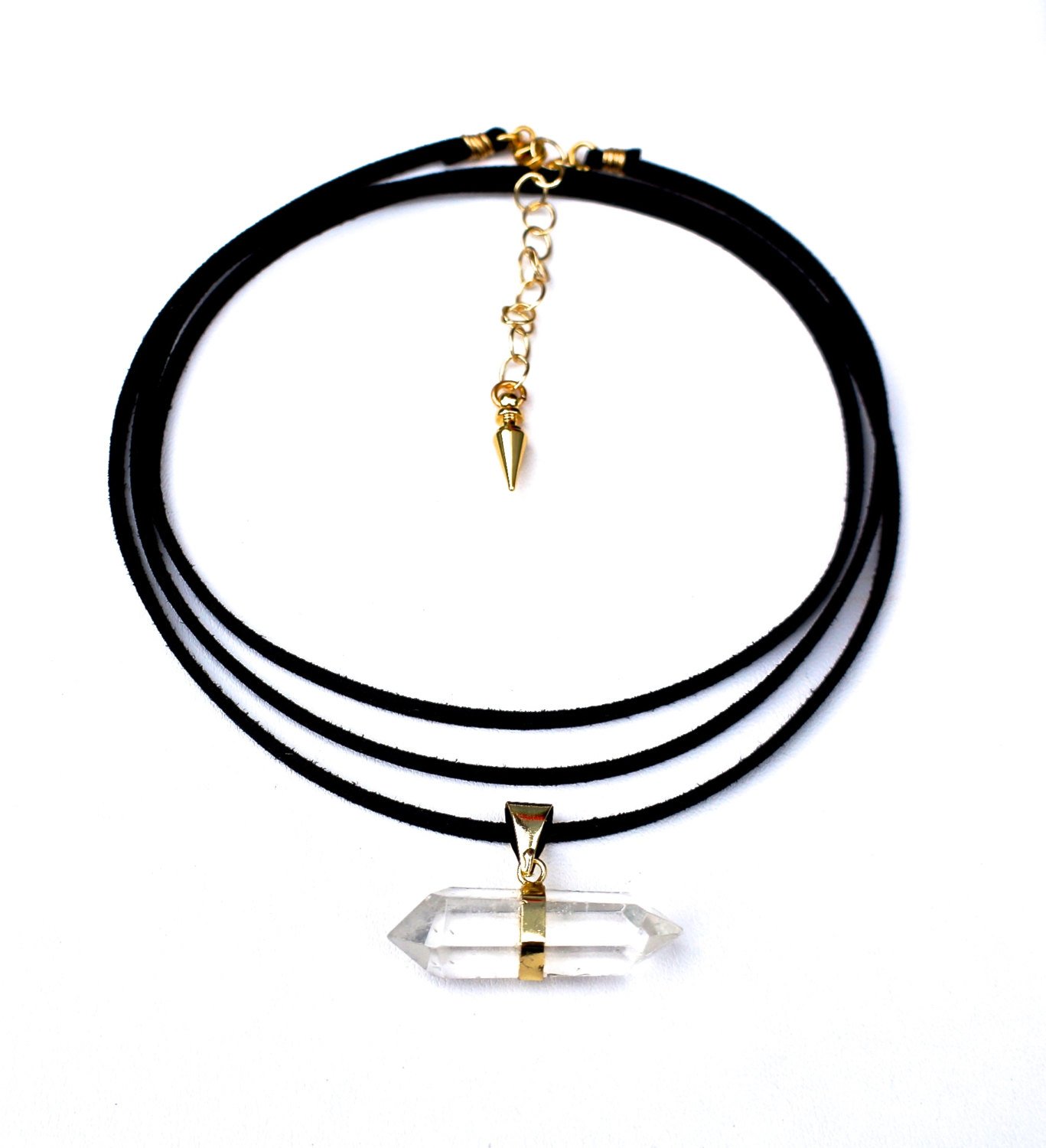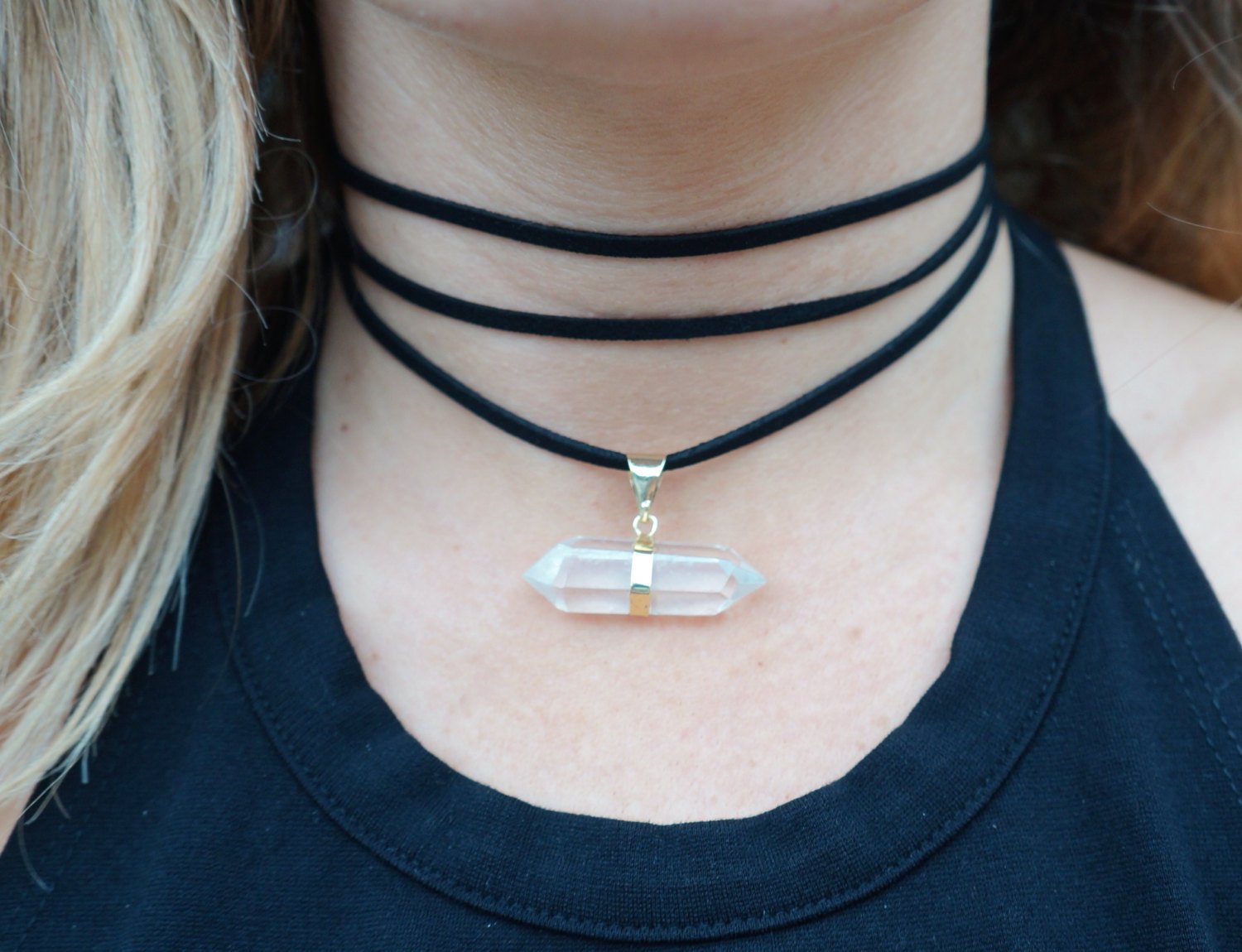 Quartz Triple Wrap Choker
This gorgeous triple wrap choker features:

- a stunning, all natural clear quartz crystal that hangs horizontal w/ gold bail

- 3mm vegan black suede (comes in other colors as well)

- a 16k shiny gold plated spike that hangs from the back



this necklace fits any size neck with extender chain.



HOW TO PUT ON:

just slide the crystal over to one side about 6-8 inches from the end and place the pendant at the bottom of your throat in the center. Take the longer side and wrap it around your neck until you have three rows, then clasp in the back. its comfortable, easy to put on and is a definite statement piece. (You can also wear it as a long necklace. just clasp at the back and put it on. :)





*The clear quartz crystal represents clarity of mind and spirit. It allegedly helps a user see a situation more clearly and objectively, and it may help him recall details. The quartz crystal is said to be an aid in opening chakras--also known as the energy centers--in the body. Quartz is especially significant in opening the Crown Chakra, which helps achieve spiritual consciousness.

Clear quartz crystals help balance emotional needs and desires. They can supposedly help a user find self esteem, and they can help fill other emotional voids.